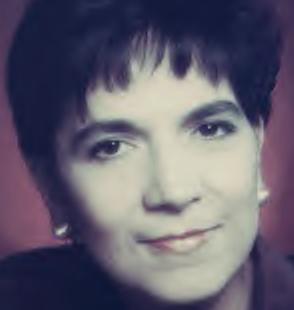 Margaret Martinez, Ph.D.

President & CEO,
The Training Place, Inc.

mmartinez@trainingplace.com
Dr. Martinez is CEO of The Training Place, Inc.

She has worked on educational and measurement research, instructional design, learning, and technology for 20 years. She was previously the Worldwide Director of Training & Certification at WordPerfect Corporation. She is nationally recognized for her learning orientation research, publishes regularly, presents at national conferences, and presents seminars and workshops. She also developed the Learning Orientation Questionnaire (LOQ). For more about the Learning Orientation Research, Click Here!
What is in the book Discover Your Inner Strength? Dr. Martinez offers a unique perspective and understanding found nowhere else. She uses the neurosciences as a foundation to offer tips on effective communication, learning and self-discovery skills.
To purchase the book, use any form of payment shown below:
Open an account with payment within 30 days after invoice.

Wire transfers or pre-payment with checks or money orders.
We accept all major credit cards via PayPal (click the yellow button to sign-up and join PayPal). To purchase the book, sign up for a PayPal account at www.paypal.com, 1 Login and sign up with your credit card or bank account, 2 Click the Send Money tab, and 3 Enter an amount $15.95 (price includes shipping) and the email address: ttpinform@trainingplace.com. Afterwards, send an email to ttpinform@trainingplace.com to request a copy of the book.

Thank you for visiting! The Training Place, Inc. (http://www.trainingplace.com)
a minority-owned company.
We are also a SBA 8a-certified and SDB-certified company.
Your comments are always appreciated. Contact us.
We respect your privacy.
Copyright (1997-2008), The Training Place, Inc.
743 W. Bougainvillea, Oro Valley, AZ 85755-1791
Tel: 520-877-3991 Fax: 520-844-8500
Last updated: November 2010